Congratulations! ACHS Medallist 2023
The Australian Council on Healthcare Standards (ACHS) has awarded its prestigious ACHS Medal 2023 to Dr Neale Fong, President of the ACHSM.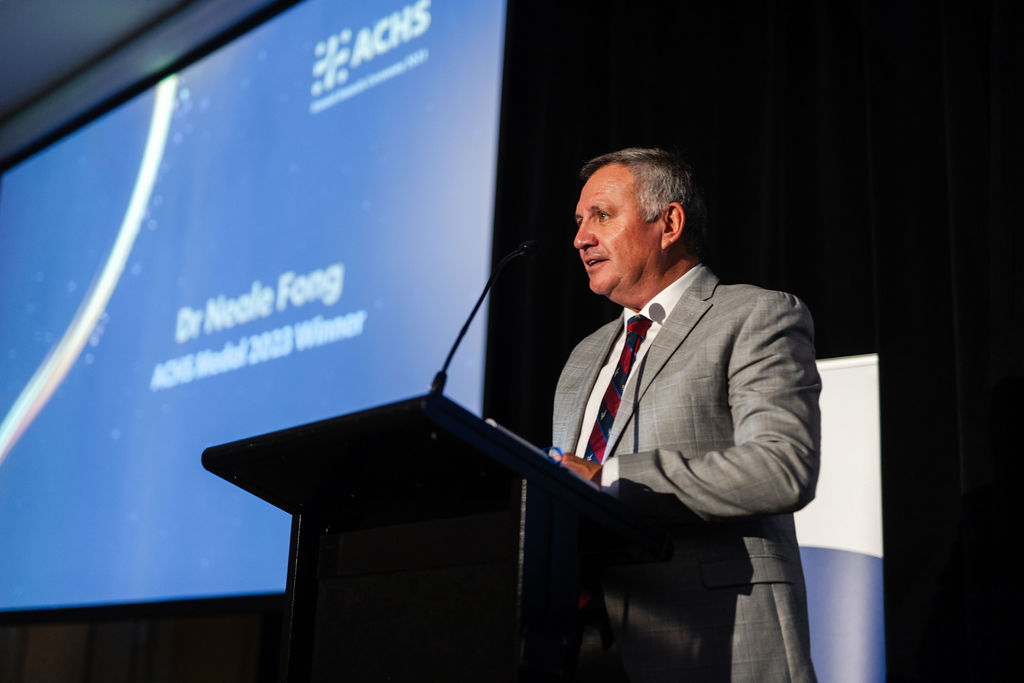 Nominated for his outstanding achievements in the promotion of quality in health care, Dr Fong has an extensive history of accomplishments, and his contributions cover many areas of the healthcare system.